Welcome to Omserma Enterprises
Om Serma Enterprises is one among the leading dealers of paint, PVC Pipe, Tmt bar dealers, Cement dealers and UPVC Pipe Dealers, tiles , Sanitary wares and many other building materials . Our quality and reliability matters towards our product cost and we are effective in choosing numerous products that provides innovative and wide range of hardware products that meets the requirement and specification for our client at higher standards. Our quick and effective services assures you the best industry standards of customer satisfaction.
Steel
We are the leading Steel Suppliers & Dealers in Chennai delivers the best quality of steel products for building solutions.
Cement
We are the leading dealers of Cement brands such as Coromandel, Ultratech, Ramco, Zuari, Dalmia and many more.
Building Materials
The Building Materials Center at Om Serma is here to help you with all of your residential and commercial building projects.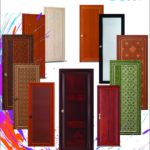 Plywoods
A leading supplier of quality plywood, laminate sheets, fiberboard, marine wood, MDF boards and Sunmica.
Sanitary Ware
We take care of all your bath fittings and sanitary wares to make comfort and suitable according to your space and preferences.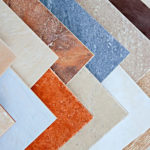 Tiles
We have all types of Tiles starting from wall tiles, roof tiles and floor tiles with best options that suits with latest models and designs.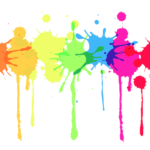 Paint
We are known to be the eminent dealers of paints of various brands mainly with Asian paints, ICI, Nippon paints and many more.
Mirror Cabinets
Mirror Cabinets with Sleek, stylish and spacious, these cabinets don't just help you store the daily essentials but add a beauty to your bathroom.
Om Serma Enterprises is one of the leading suppliers and distributors of Cement, Steels, Bricks, Paints, Sand, PVC Pipes, Tiles, Sanitary Wares, Bathroom Fittings, SS Sinks & all other hardware items etc. 
We assure that we will always provide the best services for all our clients and make them satisfied.We have been successfully only because of our clients who provided us an eminent support. 
With the experience of 30th years, we strongly believe that our values are the stepping stones to our vision. We place our faith in our respect, commitment and care towards the customer centric vision.
Our mission at Om Serma Enterprises is to provide the efficient and best quality products with originality, pride and sincerity. Aims to give products at reasonable market rates.
Choose Category You're Interested In
Christopher Thadani
It's the one-stop store where you get all Hardware, all plumbing requirements, all paints including customized paints and a lot of tools. Its is also run very efficiently.
Swaminathan Kumaragurubaran
Very popular Hardware Store in Thiruvanmiyur. You can get all varieties of materials related to Sanitary Painting, Plumbing, etc.
Murali Raghavan
A most reputed hardware store in South Chennai known for trust, reliability, quality and competitive pricing. Offering a wide range of construction materials and hardware items, this is a favorite store for customers, masons, and contractors as well. A one-stop-shop for all your household hardware materials.
Hemanshu Bhatia
Excellent hardware shop in Thiruvanmiyur. Well maintained showroom on the first floor. Staff is very courteous and well versed with all the items rates and availability. Nice delivery terms. Lots of options to choose from. Thanks n a nutshell very affordable prices from a wide variety to choose from Om Serma Enterprises