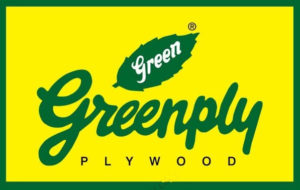 Greenply Plywood is made from the finest A+ grade timber and goes through a stringent five-step preservative treatment, making it termite and borer resistant. Made from 100% hard wood or Gurjan timber, Greenply Plywood has high dimensional stability and is warp free. Greenply Plywood is eco-friendly as well as emission free (emits less Formaldehyde as per E1 Formaldehyde Emission level). In addition to Fire Retardant Plywood, all other Greenply Products are partially treated with Fire Retardant chemicals.
Kitply Industries Limited is India's foremost manufacturer of Plywood and Blockboard. Kitply's operations are spread throughout the country with 5 modern factories and 12 sales offices. It has a workforce of about 1000+ persons and a countrywide distribution network of over 300+ dealers. Kitply has made significant contributions to the nation building process by way of quality products, services and sharing its expertise.
Kitply's brand name is synonymous with plywood and enjoys a high level of equity in the Indian market. The company's products occupy an enviable position in the Indian marketplace and have multifarious applications – Ranging from household to buildings to construction.
CenturyPly has been the front-runner in applying innovation at work. This simple philosophy has been the cornerstone of all our processes and technologies. It has led us to design and deliver contemporary lifestyle statements that have become synonymous with modern living. Our award winning products have been redefining Indian realty and bringing about a paradigm shift in the concept of living spaces.
Archidply Industries Ltd., one of the leading Plywood companies in India, has emerged as a winner in all its endeavours since its inception in 1976. As the world moves towards a more enlightened consumer, with decorative trends as its Vanguard, the brand has come at par with the ever-changing nuances. Walking hand-in-hand with the advanced times, Archidply has been procuring high-quality raw materials and employing world-class technology and resources to bring the much-needed revolution in the Plywood manufacturing process, ensuring premier products to its valued customers.
Leading supplier of Leader Plywoods, Wooden Strip, Wood, Wall Hanger and Wooden Joint Tape for your furniture and door requirments.
Sunmica laminate sheets are available in several designs, patterns and colour shades, and the name has a very high brand recall amongst Indian customers when it comes to buying laminates. Sunmica sheets are available in over 456 colour shades and various textures to suit the taste of Indian customers, and are now manufactured in the thickness range of 0.6 mm to 1.5 mm.
Croma Decorative Laminates brings you elegance in its purest form. In a world of unending design possibilities in laminates,Croma strikes the perfect imagination that one seeks to dress up living bedecked with Croma Decorative Laminates.
Reach Us
#No.161A,Thiruvallur Salai, Thiruvanmiyur,
Chennai- 600 041
Reach Us
#No.290,291 & 292 2nd main road, Nehru nagar, Kottivakkam, OMR, Chennai- 600 096.