A roof is exposed to severe weather conditions throughout the year. If a roof is not waterproofed properly, it leads to damp patches on the ceiling. In severe cases, water seeps down and results in ceiling damp patches & leakages.
Use Dr. Fixit Roofseal range of solutions for waterproofing of your roof.
Your bathroom is exposed to water and moisture every day. This dampness can not only damage the internal walls but also extend to the adjacent external walls. This can result in flaking paint which can spoil the overall aesthetics of your home.
Use Dr. Fixit Bathseal range of products for 100% leak free bathroom waterproofing.
Fosroc's tailored Constructive Solutions are developed combining our extensive range of products with expertise and experience to meet the needs of the construction industry. Fosroc is a world leader in the delivery of tailored constructive solution for virtually and type of construction project, combining high-quality products, expert technical support, customer service and innovation.
Our range of solutions include adhesives, Concrete Admixtures, Concrete Repair, Protective Coatings, Industrial Flooring,  Joint Sealants, Waterproofing, Grouts & Anchors, Cement Additives & Grinding Aids.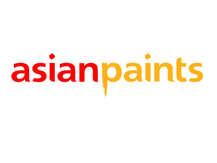 Asian Paints SmartCare Waterproofing is a revolutionary range of hi-tech products with a warranty of up to 10 years, especially designed to address problems that affect the walls of your homes. Every product is formulated using specialized chemicals and advanced technology. These waterproofing products are meant to deal with the basic problem of dampness, ugly stains, paint peeling, crack-bridging etc. Our waterproofing contractors SmartCare will provide you ultimate solution for most of the dampness issues faced by you.
Zycosil & Zycoprime : Nanotechnology based waterproofing chemicals from Zydex to prevent water seepage in walls, roof and more.
100% Silane
Water-soluble nanotechnology
Thermal and UV stability
Life: 20+ years
Penetrative in very fine pores and cracks
Reactive & non-leachable
Reach Us
#No.161A,Thiruvallur Salai, Thiruvanmiyur,
Chennai- 600 041
Reach Us
#No.290,291 & 292 2nd main road, Nehru nagar, Kottivakkam, OMR, Chennai- 600 096.