Robert Bosch Tool Corporation in North America was formed in January 2003 when Robert Bosch GmbH combined its North American power tool and power tool accessory divisions into one organization. As a manufacturing pioneer with more than a century's worth of experience, the Bosch name has become synonymous with engineering excellence. Robert Bosch Tool Corporation is a world leader in the design, manufacture and sale of power tools, rotary and oscillating tools, power tool accessories, laser and optical leveling devices, and range finding tools.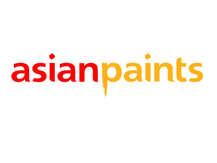 A painting project demands precision. These mechanized tools will not only offer the required precision, but also simplify the whole process of painting.
TruCare wall sander H-01
TruCare wall sander L-01
TruCare pressure washer P-01
TruCare electric mixer M-01
TruCare laser distance meter D-50
Reach Us
#No.161A,Thiruvallur Salai, Thiruvanmiyur,
Chennai- 600 041
Reach Us
#No.290,291 & 292 2nd main road, Nehru nagar, Kottivakkam, OMR, Chennai- 600 096.